Seaquester Home

Origins
If a man must be possessed by something, I suppose a boat is as good as anything, perhaps a bit better than most.
A small sailing craft is not only beautiful, it's seductive and full of strange promise and the hint of trouble.
E.B. White, The Sea and Wind that Blows

In May of 2003, knowing little about sailing, I bought a 1973 27' Catalina sailboat. At the time I was working at a company who's office looked out over a marina. Recently returned from a two-year trip around the world, my wife and I were happy to be back in Seattle but eager to experience our city in a new way. Looking out my office window at the forest of masts, I slowly got the idea that a sailboat might be just what we were looking for. I didn't know if I (and my wife) would like sailing, so I figured the safe thing to do was to buy an old boat, learn to sail, and then if we liked it either fix it up or buy a nicer one. All journeys begin with a first step. Buying that boat was the beginning of a path that has taken me far from those early days. The journeys, both physical, mental, and financial with that first boat are documented on our Gata Luna page.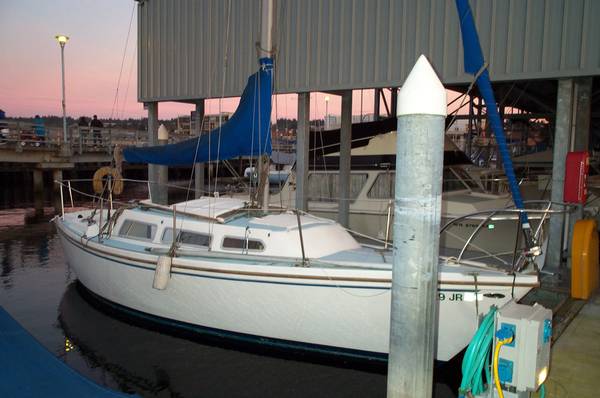 Suffice to say that we did enjoy sailing. A lot. But, after a few years we were finding the limits of our little Catalina 27 (both in space, and the types of sailing we could do.) Our family had grown to three with the addition of a daughter. We started to think of sailing with other families. We also wanted a boat that would be safe in all conditions and perhaps be capable of going further afield than Puget Sound. They say you don't pick your boat, but that your boat picks you. I was not really in the market for a new boat but was keeping an eye on Yachtworld just for fun. In May of 2008, five years after finding Gata, I saw an ad on Yachworld that looked too good to believe. It was for a 35' Hallberg Rassy 352. After attending numerous boat shows, my wife and I agreed that the Swedish Hallberg Rassys were our dream boat, but they were so expensive I figured they would always just be a dream. The boat on Yachtworld was in San Diego and listed at a price so low it made me think it had been salvaged or was in horrible shape. On a whim, I made a call and found out that although there was already an offer on her, there was no backup offer yet and I was welcome to make one. Assuming the first buyer would snatch the boat up, I made what I considered a long-shot second offer and then waited for the call that would tell me the other buyer closed the sale. When the broker called me to say the first buyer had backed out and that my offer was now the 'active' offer, I was surprised. The broker wanted to know if I was serious as he had several more backup offers from around the US (and was getting calls from Europe). Yes, I was serious I said. I was flying to California for business in the next week and would extend the trip to come down for an inspection and sea trial. To make a long story (that I may tell in a future post) short, the boat had been neglected but she was solid. I bought her and had her shipped to Seattle. Someday I hope she will take me and my family far from Puget Sound in comfort and safety. In this section I hope to share the stories of restoration, exploration, and learning aboard our Hallberg Rassy 352 Seaquester.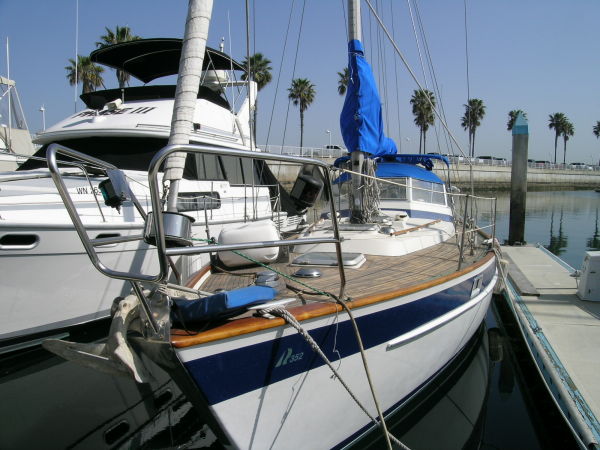 New Portlights Copyright 2013
Scott Semyan